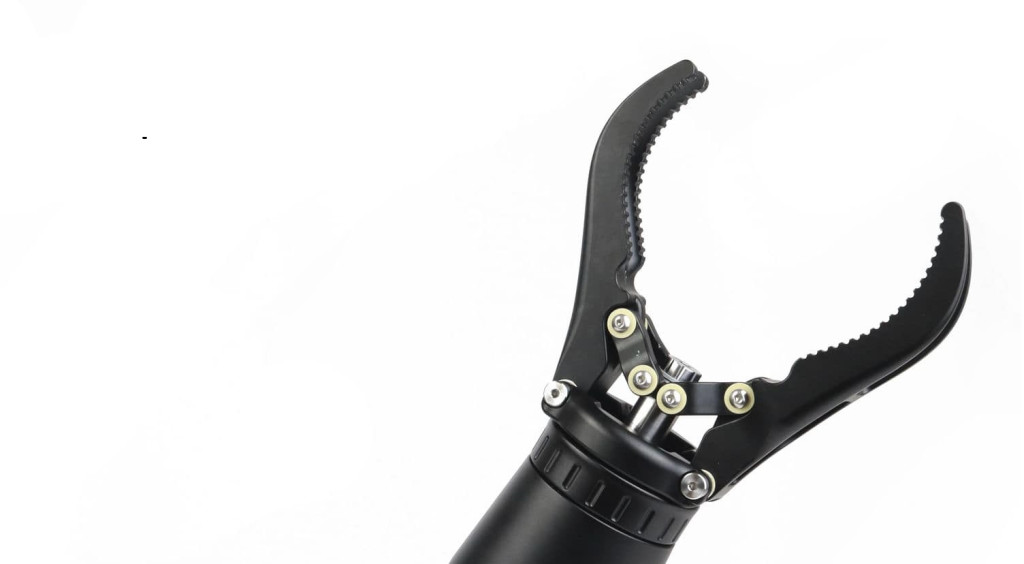 ROBOTIC ARMS FOR THE NUCLEAR INDUSTRY
Operate with confidence using bespoke nuclear-ready, lightweight manipulators tested to your environmental specification
Underwater Vision are providing Reach Robotics manipulator arms to the nuclear industry

THE IDEAL CHOICE FOR TOPSIDE & FUEL POND OPERATIONS
TOPSIDE APPLICATIONS
Nuclear environments are some of the world's most hazardous and high risk spaces to conduct inspection and intervention tasks, requiring technology with high reliability and deployment confidence. The EC Compliant manipulators offer fail-safes, compliant materials and tested solutions in order to maximise safety.
EC Compliant – Ready for CE Marked Systems
PMUC Compliant Materials (option)
Stainless Steel Material for Radiation Tolerance (option)
Radiation Tolerant to at least 400mGy/hr (testing to higher dose rates available on request)
Cerakote finish for enhanced pH corrosion resistance (option)
pH tolerant A4 Stainless Steel fasteners
High dexterity for complex NDT inspections of tanks and pipe walls
Fully contained system with minimum external fasteners and openings for easy decontamination
No Earth Metals or Halogens

FUEL POND APPLICATIONS
The state-of-the-art robotic arms can safely operate in nuclear fuel ponds. Coating options available for high pH environments. Designed to minimise contamination ingress, The manipulators can be integrated with leading ROVs to enable:
Fuel Rod and Debris Management
NDT Inspection
Close Visual Inspection
If you are interested, please contact us today.